Jazz Songs
Frank and Moustique Go Boating

Comedy
Frank and Moustique Go Boating
A play for radio. Published 2011.
This book includes 26 drawings and comes with a free CD.
The play is performed by Peter Stickland and Christine Fasse.
Sound by David Cunningham.
Introductions by Lena Tutunjian
Act 1. Life without the others; a disused dairy in Kentish Town.
Act 2. Before the parachute opens; a piece of waste ground in Hackney.
Act 3. A rhapsody of impertinence; a squat in St. John's Wood.
Act 4. Paddling in public; a ship's chandlers in Wapping.
Click here to listen: http://www.stalk.net/piano/f%26m.htm
Click to edit text. What do visitors to your website need to know about you and your business?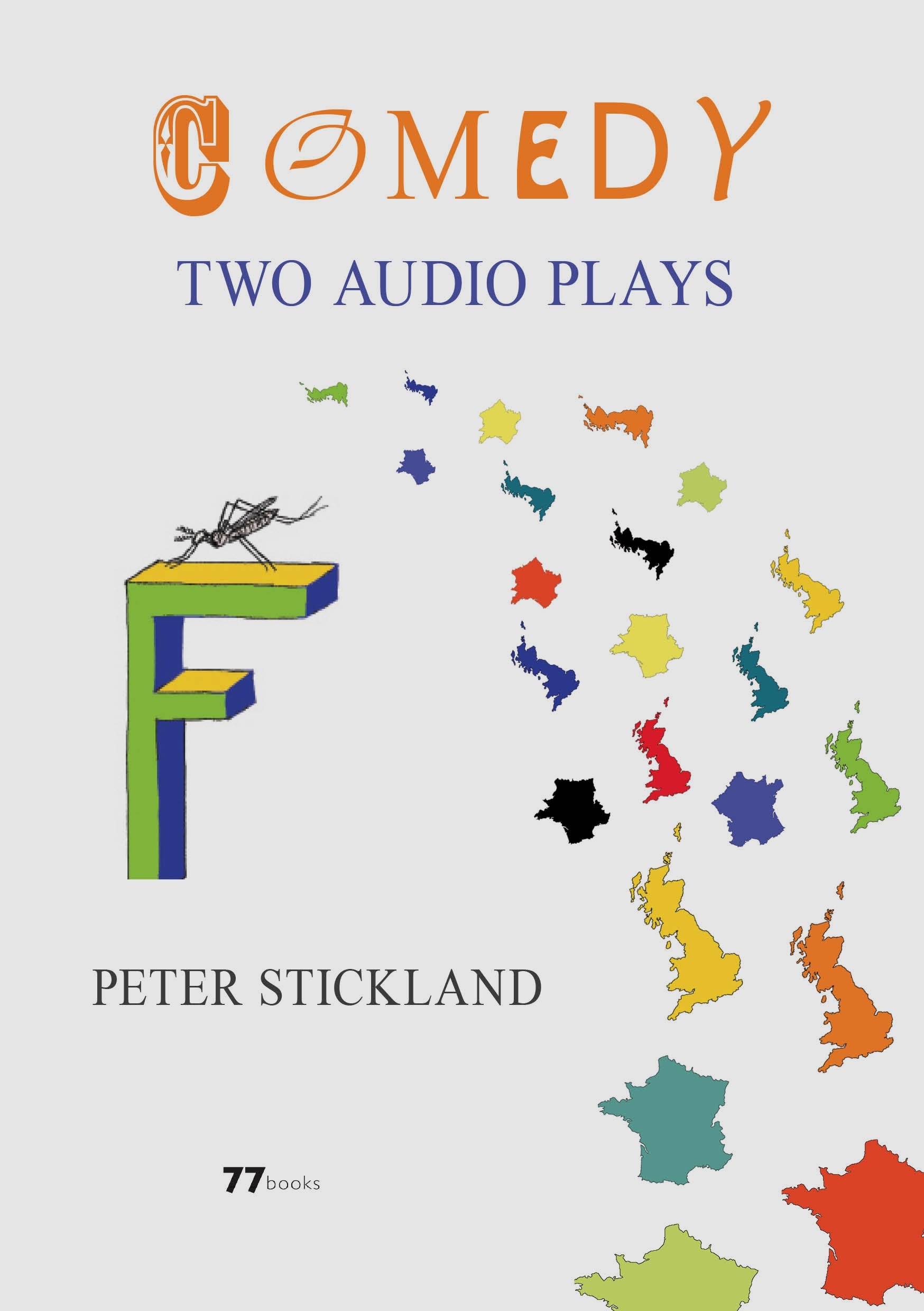 The two plays, Frank and Moustique go boating and Frank and Moustique get a life, follow the long British tradition of radio repartee which goes nowhere in particular. The two characters that appear in both plays are under vivid misapprehensions – in the first they believe they are improvising a performance and in the second that they are in the process of earning a living. The plays have a ludicrous plot with surreal humour, puns, catch phrases and an array of bizarre sound effects. The play Frank and Moustique go boating can be heard by following this link.
http://www.stalk.net/piano/f&m.htm
Frank is read by Peter Stickland, Moustique by Christine Fasse. Introductions are by Lena Tutunjian and Sound is by David Cunningham.